I did not want to fall into the trap the media but it is inevitable that this week will be entirely devoted to the death of Amy Winehouse.
A talented outside the lines, a girl with odd tastes in style but as you say always pointed out to appreciate. I state that I have never been her No.1 fan but I greatly admired for his distinctive voice, so black so blues so well amy.
Needless to mention on his immense talent, as this is a fashion blog I want to focus on her style, I always had a fetish for her jet-black eyeliner and her wig, that her taste was peculiar to me that trash and unique, so this is my tribute to her in style.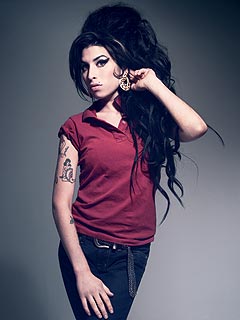 R.I.P. AMY